News & Blog
News stories from the Chamber and related news are listed in the table below
Chamber Business Awards 2024 opens for entries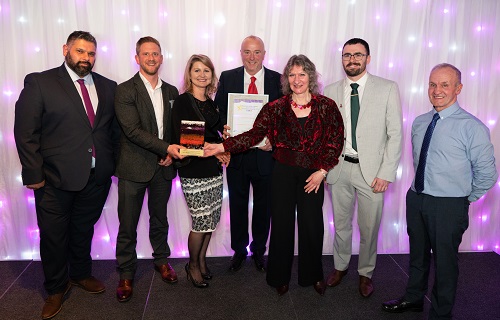 Entries now open for the Midlothian & East Lothian Business Awards 2024, the regions' biggest business awards which celebrate the very best of Midlothian & East Lothian's wide range of companies, charities and organisations.
Now in their 16th year, the awards are organised annually by Midlothian & East Lothian Chamber of Commerce to highlight and celebrate the expertise, achievements, and outstanding contributions that businesses and individuals continually make to the growth of our regions.

The awards are free to enter and businesses do not need to be a member of Midlothian & East Lothian Chamber to take part. There are 10 categories covering all sectors and sizes of business and charity, and businesses will have until 12th January 2024 to submit their entries. Full details of the 'Award Category, Award Criteria' and 'how to enter' can be found HERE.
Karen Ritchie, Chamber CEO said, "The Midlothian and East Lothian Business Awards covers all business sectors across a wide range of categories and are a great way for businesses to raise their profile, engage their staff and celebrate their achievements."
"We encourage you to put your application forward to unlock your business's full potential and gain the recognition it deserves!"