Chamber Discount Scheme
We offer a fantastic range of discounted services accessible ONLY for Chamber members designed to help you save money and improve your financial sustainability.
Chamber Energy Solutions (including Energy Health Check)
Every business needs a Utility Management Plan. Like most businesses, your energy and water bills are a large part of your overheads, and with prices set to rise in the future, you need a plan to minimise costs, ensuring that you manage your utilities as efficiently as possible. Chamber Energy Solutions can help you choose the right utility contracts for your business, show you how to manage your utility suppliers more efficiently and save time, show you how to stop wasting energy and water to save money and also how to sustainably lower your carbon footprint.
Free Energy Health Check worth £75 - Energy Health Check rates your property for energy efficiency and benchmarks it against other similar properties in your industry. It gives you an accurate understanding of how much energy you're using and what kind of cuts in consumption are realistic for your business.
Full details available to logged in members
Chamber Fuel Card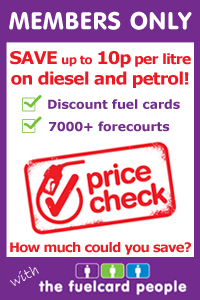 Chamber members can now enjoy real fuel cost savings, with free credit and reduced administration, backed by personal service and security. When you fill up with diesel or petrol, you can ignore the price shown on the pump. Even better, you do not have to pay for the fuel there and then. With a fuel card from The Fuelcard People, you can enjoy many terrific benefits.
Full details available to logged in members
Chamber Westfield Health Plan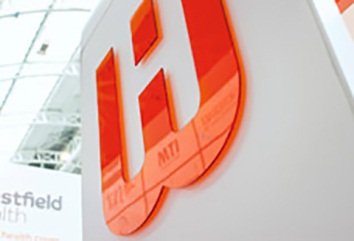 We are delighted to bring you a valuable membership benefit, from award winning health insurance provider, Westfield Health. The Foresight Health Plan provides provides your staff with a range of valuable cash benefits and services. They will receive money back, up to set limits, towards the cost of their essential healthcare including new glasses or contact lenses, dental treatment and physiotherapy. The Foresight Plan also provides quick access to MRI, CT and PET Scanning Facilities as well as access for your employees and their resident family to a 24hr Freephone Counselling and Advice Line and up to 6 face to face counselling sessions (including Cognitive Behavioural Therapy – CBT). So you can help to keep your staff at their healthy best.
Full details available to logged in members
Chamber Pension Services

Midlothian and East Lothian Chamber of Commerce, in conjunction with Guthrie Wealth Consultancy are delighted to offer members the opportunity to receive a FREE, no obligation report on their current and legacy pensions.
Guthrie Wealth Consultancy are a well-established financial advice firm based in Midlothian. Their professionalism and expertise primarily in pensions, investments and both business and personal protection has seen their business grow significantly over the years.
They would like to offer fellow members a full financial review at no charge, this service would include assessing the suitability of your current and previous pension schemes along with any investments that you may hold. The pension world has changed significantly over the last few years giving members a great deal of options and choices to be made both while accumulating a pension and at retirement itself.
Full details available to logged in members
Green Ticks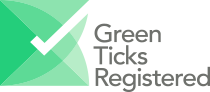 Our UKAS-accredited Green Ticks programme provides external recognition of your EMS to the level you achieve in accordance with BS 8555. Green Ticks will assist you to comply with legislation, reduce utility costs and manage environmental risks. Contact Rachel McCaw bright@thebusinesspartnership.org.uk
Full details available to logged in members
Chamber HR
Tackling difficult people issues, particularly with key staff members, can be difficult. Getting it technically right, whilst at the same time finding the best practical and pragmatic solution, and at the same time managing the emotions of the situation is a challenge.
How do you know you are doing things right for you and your business?
In partnership with The HR Dept, we are delighted to offer MELCC members a FREE HR health check and special rates for HR advice in handling tricky staff issues or preventing people problems happening in the first place.
The HR Dept Edinburgh and the Lothians is one of the UK's leading HR providers and has a team of local, business focussed HR Advisors across East and Mid Lothian in all sectors.
Full details available to logged in members
Chamber Health & Safety
Not every business can afford to employ its own Health & Safety expert, yet the responsibilities are the same whatever your budget. The H & S Dept give you your own named locally based expert who will work with you to build and deliver on your H & S responsibilities and fully insure you in the process. In partnership with the HR Dept, we are delighted to offer MELCC members a FREE H&S health check and special rates for Health & Safety Advice.
Full details available to logged in members
Chamber Telecom Services
Reliable telecoms and broadband can be the lifeblood of a business. In this modern day of technology, most companies need dependable connectivity to operate. That's why MELCC are delighted to partner with Wellwood Communications Ltd to offer members 10% discount on any new telecoms service. This includes phone systems, broadband and mobiles.
Wellwood Communications can provide a free site audit to analyse your existing bills and establish any savings to be made. Their team of specialists will advise of the most suitable solution specific to your business.
Members can then have peace of mind that they are utilising the best telecoms and are prepared for the future and the forthcoming 2025 copper line cut off.


Full details available to logged in members