News & Blog
News stories from the Chamber and related news are listed in the table below
Top Out Brewery Launches New Real Ales at Stockbridge Tap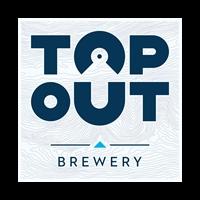 Top Out Brewery invites beer lovers to a tap takeover and meet the brewer at Edinburgh's Stockbridge Tap to launch its new, single hop Pale Ale on Wednesday 9th March from 6pm. The real ale pub in Raeburn Place has just been named CAMRA Pub of the Year for Edinburgh City, and was CAMRA pub of the year for Scotland and Northern Ireland last year.
Real ale enthusiasts will have opportunities to sample the innovative brewery's Germanic lager-ale classic, Altbier, a "pretty damn hoppy" red IPA, South Face, and spicy amber ale, Copperheid, all recently brewed for the first time.
Colin Campbell recently chose Altbier as the Herald's Beer of the Week, describing it as "fun and serious, tastes like a German fairground," so it should be an entertaining evening!
"The entire company (both of us) will be present, so make sure you have your questions ready," says Top Out's Head Brewer, Michael Hopert. "Our new single hop, Pale Ale is made with aromatic American hop, El Dorado, a perfect post-work pint with only 3.6% alcohol."
"To make it that little bit different, we're introducing new, single hops with almost every batch, letting us showcase some of the world's best and unusual hops, chosen for their flavour and aroma."
Other tasty craft ales on tap on the 9th March will be a Stockbridge Tap exclusive, a dry-hopped special of the new Pale Ale, Top Out's much loved Staple pale ale, and their Smoked Porter with its rich chocolate and peat fire flavours.
Top Out's unconventional craft beers appeal to discerning beer drinkers who seek out great tasting, original real ales and find inspiration in the mountains. Their distinctive beer labels show Ordnance Survey maps of famous, Scottish mountains, because climbing is Head Brewer, Michael Hopert's, great passion. That's why each of their labels show a route to the summit 'topping out' in the 'O' of Top Out.
Michael continues: "Our Pale Ale label shows the climbing route up Stac Pollaidh. Although dwarved by the other mountains featured on our other beer labels, it's one of the most iconic mountains of the spectacular Assynt range in the far North West of Scotland. Don't let it lure you into a false sense of security with its short, easy approach – it has a sting in the tail, a tricky scramble up the last few metres."
So, don't forget Wednesday 9th March from 6pm at the Stockbridge Tap!