News & Blog
News stories from the Chamber and related news are listed in the table below
Support pets in need through its pet food bank, Paws Pantry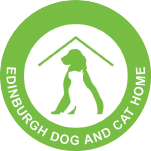 Edinburgh Dog and Cat Home is appealing to businesses across East and Central Scotland to support pets in need through its pet food bank, Paws Pantry. With the cost of living increasing and many people being thrown into financial crisis, the Home's services have never been needed more.
Paws Pantry was launched in 2019, with a goal of supporting pet owners in the community during times of need. In an effort to expand the Home's reach to all those who need this service, they have since partnered with over 50 human foodbanks, and supported over 7,000 pets in 2021 through this service alone.
In 2022 they are now supporting an average of 103 pets every single day and demand continues to rise. With around 4 tonnes of pet food required to meet current demand, the Home is looking for business partners to support the sustainability of this important project.
By supporting pet owners in times of difficulty, Edinburgh Dog and Cat Home are helping owners to avoid the heart breaking decision to give up their much loved pet.
Paws Pantry is needed now more than ever, and as its reach increases, so does its stock requirement. The Home urgently needs small packs or multipacks of wet and dry dog and cat food. They are also always in need of dog and cat treats, blankets, toys and jackets.
Could your company support pets in the community by setting up a donation station in your business or asking your employees and customers to do a donation drive?
If you would like to find out more, please contact Katie Kennedy, Development Executive at katie@edch.org.uk.