News & Blog
News stories from the Chamber and related news are listed in the table below
Rugby legend lends his insights into leadership and teamwork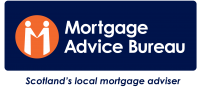 Mortgage Advice Bureau brought together business leaders from across Scotland last night (Tuesday 20th June) for an evening of inspirational speakers including David Sole OBE who talked about his experiences both on and off the pitch.
The evening, which was hosted at the BT Murrayfield Stadium in Edinburgh and was chaired by Lt Col Gill Wilkinson who served as Commanding Officer in the 154 (Scottish) Regiment Royal Logistic. Gill kicked off the evening with a fascinating insight into leadership involving, amongst other things, four-legged farm animals!
Andrew Morrison, Managing Director of AM Bid Services, who partnered with MAB to deliver the event, shared the fascinating story of his business growth and the role that teamwork and leadership played in this success.
David Sole OBE, arguably Scotland's most recognisable and respected sporting team captain, then spoke to the crowd, sharing stories of his endeavours and successes on the rugby field as well as insights into team building and the experiences and responsibilities of leading a nation's sporting hopes. An insightful question and answer session followed, with David offering attendees the opportunity to put their questions to him, which provided valuable perspective on what makes a team successful and organisation or growing business.
Dominic Taddei Director, Mortgage Advice Bureau Network Partner, Scotland said: "We were honoured to hear from Scottish rugby legend, David Sole OBE. The evening was a great opportunity to bring together our associates, friends and colleagues to discuss the benefits of teamwork and leadership skills.
Teamwork is an integral part of our own success. Our belief in each and every one of our values is what brings us together as a team and means we are all working to the same goals both as individuals and as a team. These same values shape the behaviour of our team and most importantly establish our positive culture."
The added bonus for us all was a tour of the stadium, which we were lucky enough to take with David who was able to share stories of his time as captain.