News & Blog
News stories from the Chamber and related news are listed in the table below
Reduce your offices carbon footprint with this free Green Office Guide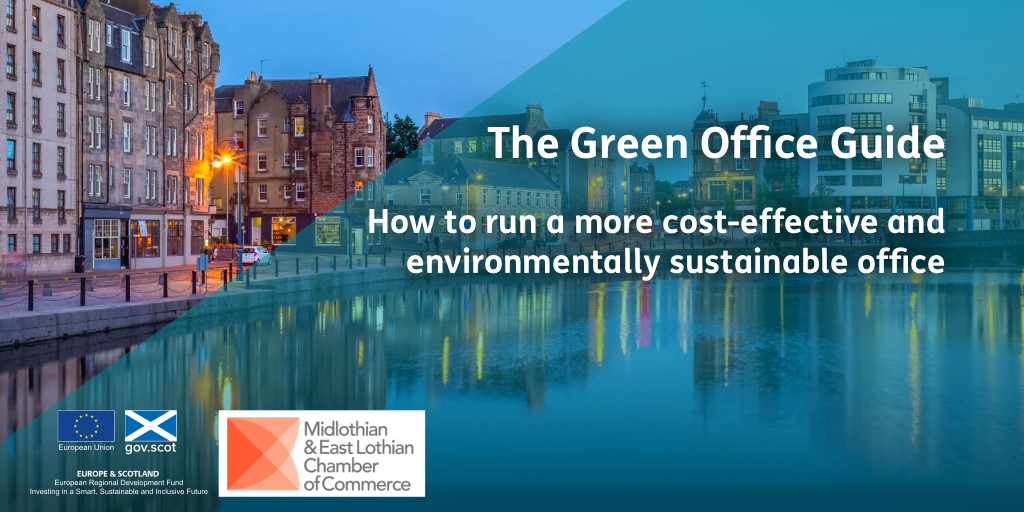 Don't let your office be a costly epicentre of wasted paper, single-use food cartons, dripping taps and blazing heaters. Turn it around by taking hold of this practical, indispensable and absolutely free green office guide, developed in association with Resource Efficient Scotland.
Read our green office guide for a host of great ideas that will help you reduce waste, save energy and water, and make your office greener – and more profitable too.
The information in this guide covers the common environmental impacts of a typical office:
Resource use (e.g. energy, water and office supplies).
Waste disposal (e.g. food waste, paper, office equipment or worn-out fixtures and fittings).
Air emissions (e.g. from boilers or heating and cooling systems).
Noise pollution (e.g. from car parks or site maintenance).
Water pollution (e.g. from unauthorised discharges from catering facilities, contaminated run-off from car parks or through the use of cleaning and chemical products).
The guide will help office workers, and managers to assess current practice, take practical action to reduce environmental impact, assign responsibility and set targets to encourage continuous improvement. It will also enable more effective internal and external communication.
Head over to Zero Waste Scotland's Energy Efficiency Business Support Service website to download the guide NOW