News & Blog
News stories from the Chamber and related news are listed in the table below
New Property Manager joins Lindsays residential property team in North Berwick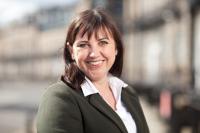 Lindsays are pleased to welcome new Property Manager, Gail Walshe, to their residential property team in North Berwick.
Gail is experienced in the marketing and sale of residential property throughout East Lothian and is committed to delivering excellent customer service using her local property market knowledge to help clients move.
The East Lothian property market is currently flourishing, it is diverse and each town has hotspots with different demand for specific types of property. It is therefore essential that sellers seek guidance from property experts who know the market when considering putting their home up for sale.
Speaking of her recent appointment, Gail said: "East Lothian is one of the most vibrant property markets in Scotland, and I look forward to working with the team to ensure our clients enjoy the highest quality service."
Dorothy Kellas, a Partner based in Lindsays North Berwick office, commented: "We are delighted to welcome Gail to the team and look forward to supporting her in her new role. Her local knowledge and sector experience will be invaluable to our team and clients.