News & Blog
News stories from the Chamber and related news are listed in the table below
International Women's Day Event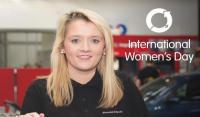 Arnold Clark is aiming to start its first female-only mechanic group in 2017. This will be open to all females that have achieved or working towards their National 4 or above in Maths, English and either a Science or a Technical subject in Scotland.
With this in mind we think International Women's Day is the perfect opportunity to attract the right candidates. International Women's Day is a global day celebrating the social, economic, cultural and political achievements of women today. The day also marks a call to accelerate gender parity.
We're pleased to invite your pupils to join us at our International Women's Day Event, at GTG Training and Conference Centre in Edinburgh on Wednesday 8th March 2017.
This exclusive event is aimed at young women aged between 16 and 19 to showcase opportunities that might previously have been seen as male-dominated.
It will be an excellent opportunity to gain a real insight into the roles we offer, with a series of workshops, practical tasks and the opportunity to meet successful female employees in the automotive industry.
There is limited availability for this event with only two sessions and 16 places on each. Each session will run for around three hours and the start times are 9am and 1pm, giving pupils a unique opportunity to experience life in the automotive industry.
As places are limited we urge you to confirm your attendance as soon as possible by completing the 'secure your place' form here or contact Stephanie Mills on 0141 435 4490.