News & Blog
News stories from the Chamber and related news are listed in the table below
Deadline for free professional training to 31 July 2021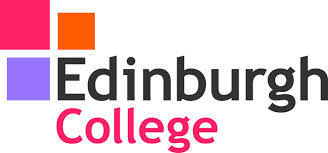 Edinburgh College would like to alert employers to the 31 July 2021 deadline for free professional training delivered by the college worth between £5,000 and £15,000.
The Flexible Workforce Development Fund (FWDF), is available on a first come/first serve basis and we've worked with over 300 employers already this year. So we wanted to ensure those who have not tapped into the fund are aware of the deadline.
The FWDF allows businesses across the country to access training from their local College to upskill or reskill their staff.
Now in its fourth year, the fund allows firms with an annual payroll of £3m+ (or apprenticeship levy payers) to tap in to £15,000 worth of training, while small and medium-sized enterprises (SMEs) can access £5,000 worth of free training.
Funding can be used for a vast range of training including professional qualifications and professional development in areas such as: Mental Health and Resilience; Leadership and Management (including CIPD, CIM, CMI and ILM qualifications); Health and Safety (including IOSH and NEBOSH); as well as bespoke training programmes designed just for you.
The application process to secure funded training is simple, with the College's team of Business Development Advisors guiding employers from initial application, through to training programme design and delivery.
To enquire about the Flexible Workforce Development Fund and training with Edinburgh College, contact enterprise@edinburghcollege.ac.uk or call 0131 297 9000 or drop me an email direct to progress or find out more. Our team will follow up with you.
Browse our training prospectus