News & Blog
News stories from the Chamber and related news are listed in the table below
Dalkeith Country Park's NEW winter festive light experience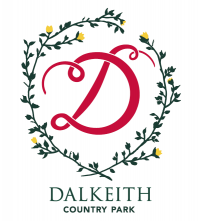 INTRODUCING Dalkeith Country Park's NEW winter festive light experience, the magical after-dark adventure for all the family!


7th DECEMBER 2019 – 5th JANUARY 2020
Dalkeith Country Park's Spectacle of Light is a new visual extravaganza of lights for all the family. This fantastical winter experience is designed to be enjoyed with family and friends exploring the night-time wonder of adventure park Fort Douglas all lit under the stars. This will be an amazing journey up among the woodland canopy in the fort's magical Sky Maze peppered with a magnificent kaleidoscope of illuminated parasols and majestic trees hosting giant mirror balls. Meteors, pixie lanterns and much, much more have been designed to delight all ages. Visitors will also marvel at the beauty of the estate's 18th Century Orangerie while following this visual feast of a trail around the gardens and across the River Esk.
ENJOY FESTIVE FOOD AND CHEER
Mulled wine, hot chocolate and marshmallows to toast by the fire pit will be on offer around Fort Douglas and Restoration Yard. There's plenty more to keep Spectacle of Light adventurer warm - traditional stovies, a hot dog or cake from one our winter cabins (open til 8pm).
Restoration Yard Store and Coffee Bar will remain open until 7pm each night for Christmas shopping and caffeine fixes. The Kitchen at Restoration Yard will be open later with the tastiest winter menu and last orders taken at 6pm.
DATES & TIMES
7 – 8 December | 13 – 15 December | 17 – 23 December | 27 – 31 December | 2 – 5 January
Each evening The Spectacle of Light is a continuous experience with entry time slots every 30 minutes from 4pm to 6.30pm. The full enjoyment of Fort Douglas itself will take approximately 60 minutes, however, we recommend allowing about 90 minutes for the whole experience and you are, of course, welcome to stay as long as you like! Please ensure you're at the Fort Douglas gate by your chosen entry time as tickets are only valid for that time and are non-transferable.
TICKETS & PRICES
EARLYBIRD*

ON THE DAY**

ADULT

£14.00

£17.50

CHILD (3-15)

£8.80

£11.00

FAMILY (2+2)

£39.60

£49.50

UNDER 3s

FREE

FREE

CAR PARKING

FREE

FREE
Top of Form
EarlyBird Tickets save 20% on the full ticket price. They have limited first issue availability and are only bookable online or in person at Dalkeith Country Park from Restoration Yard and Fort Douglas.
**On The Day Tickets are full price and can only be purchased in person at Dalkeith Country Park from Restoration Yard and Fort Douglas from 3.30pm on the day of your visit.#spectacleoflight #dalkeithcountrypark #fortdouglas
@DalkeithCountryPark and Instagram @dalkeith_country_park