News & Blog
News stories from the Chamber and related news are listed in the table below
Chamber Business Awards celebrates the best of local business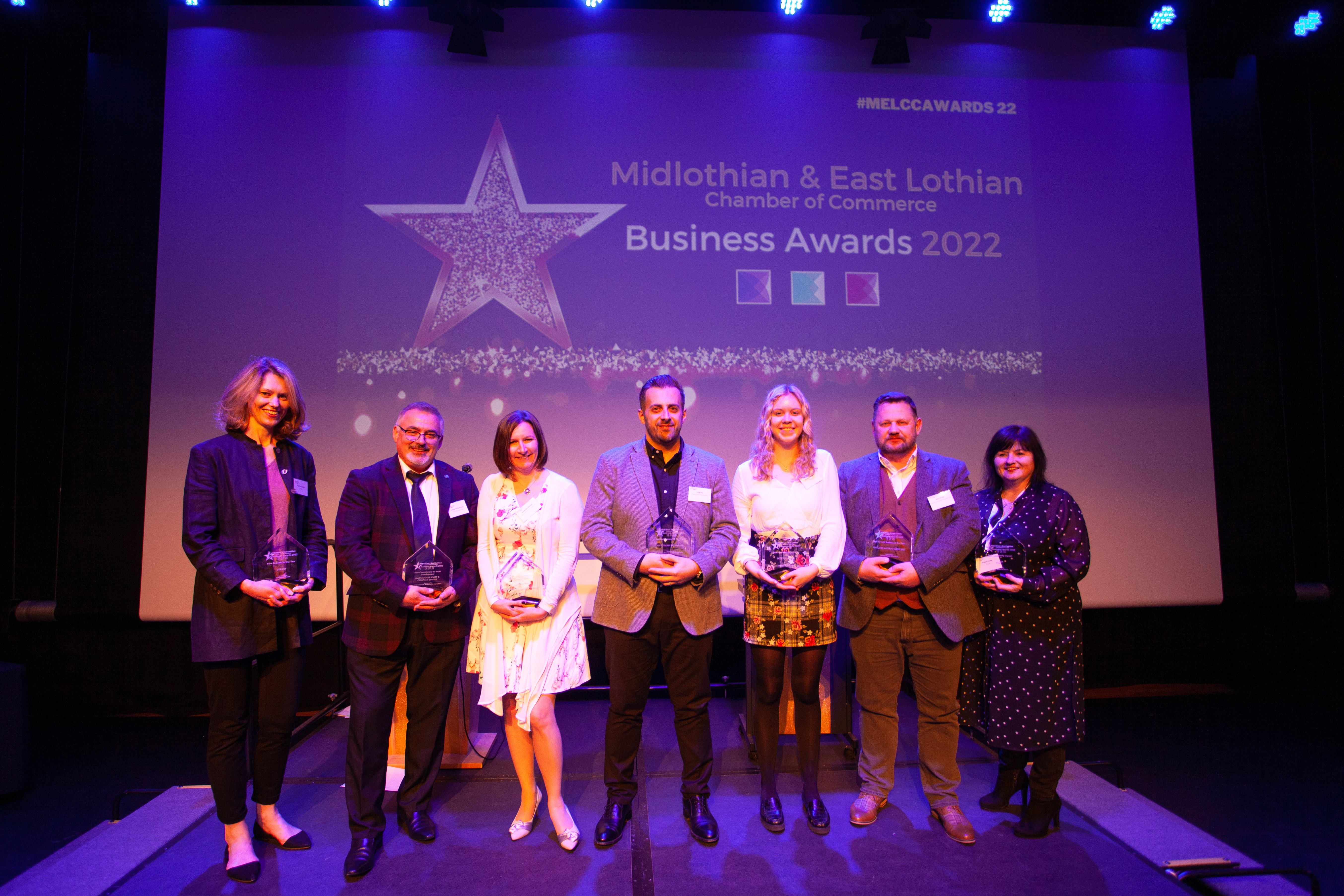 The Midlothian & East Lothian Chamber of Commerce were delighted to welcome guests back for the in-person Chamber Business Awards 2022, at the Brunton, Mussellburgh on 30 March.
The Awards welcomed around 270 guests from businesses across the 2 regions. After 2 years without an in-person awards ceremony, businesses were keen to get out and celebrate their achievements and have the opportunity to catch up with old faces and recognise the determination and innovation shown over the past year. This year saw entries at an all-time high. The nominees and short-listed business alike have risen to the challenges that Covid 19 has presented, they are truly Best in Class and are deserving of the recognition and accolades presented today.
Prior to the awards ceremony, attendees had the chance to re-introduce themselves to fellow business professionals and meet new contacts during the Networking and Exhibition session. The evening was also highlighted by our guest speaker, Prof Linda Bauld's address on current covid 19 situation and the rationale behind restrictions needed to prevent virus spread.
After drinks and a two-course dinner, attention turned to the Awards where categories winners and highly commended businesses were announced. Full list of winners are......
Karen Ritchie, Chief Executive of Midlothian & East Lothian Chamber of Commerce, commented: "What a huge pleasure and delight to bring business together again for an evening of celebration and reward. It was great to see so many businesses recognised at the awards ceremony. After such a tough period for companies, the innovation and determination shown by our two regions business community demonstrates resilience and resourcefulness that is unique to the Midlothian and East Lothian. I would like to wish all of those businesses who were highly commended and proud winners on the night my sincere congratulations and I hope that everyone within their organisations can be proud of their achievements."