News & Blog
News stories from the Chamber and related news are listed in the table below
Bid Specialists appoint David Sole OBE as Non-Executive Chairman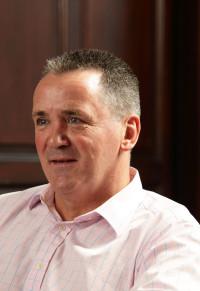 Midlothian and East Lothian Chamber Commerce Members, AM Bid Services are delighted to announce the appointment of David Sole OBE as the company's Non-Executive Chairman.
David, a highly experienced executive coach and former Scotland international rugby captain starts his post with AM Bid Services on 1st March.
David led an illustrious sports career and is well-known in Scottish sport, having won 44 caps for the Scotland rugby team and three for the successful 1989 British and Irish Lions. Highlights included captaining the Grand Slam winning Scotland team of 1990, made famous by his determined march onto the Murrayfield Turf. He also led Scotland to the semi-finals of the Rugby World Cup in 1991.
David has since established a highly successful Executive Coaching business, David Sole & Associates, and has coached main Board directors and senior executives from a wide variety of functions including finance, human resources, sales and marketing, IT, property, legal and company secretariat. David has previously held selected non-executive positions – he was one of only two external Trustees of the HBOS Foundation and was a Board Member of sportscotland for eight years. David is a co-founder of the School for CEOs and his previous experience also includes roles as Chairman of the Board of Governors of Cargilfield School, Non-Executive Director of Kilchoman Distillery, as well as considerable involvement with the Prince's Trust-Action.
Welcoming David Sole's appointment as Chairman of AM Bid Services, Managing Director Andrew Morrison, said:
"We are delighted to welcome David to our board. He will undoubtedly challenge the team while offering advice based on his unrivalled executive experience. The UK public sector is required to put most goods and service needs out to competitive tender. The private sector is also frequently requiring proposal documents. Therefore, producing high quality winning bids has become a specialist task. We have built a strong reputation for helping our clients win and the business has grown exponentially since its start in October 2014. The time is right therefore to appoint a Non-Executive Chairman who can provide the support and direction we need to take AM Bid Services to the next level.
Sharing his enthusiasm and excitement on commencing this role with AM Bid Services, David Sole added: 'Working with senior clients and high profile businesses across all sectors in the UK, I am aware of the processes that have become such an important part of growing any business and indeed I have grown two B2B businesses of my own.
Since learning about AM Bid Services, I have been very impressed with the way in which it has grown and how quickly it has become established as a leading provider of bidding services. AM Bid Services is providing a highly valuable service to organisations who need to bid for some or all their work. Getting external bidding assistance can make a huge difference to achieving business growth targets. Andrew has a strong vision for the future of AM Bid Services and I am looking forward to working alongside him and his team to help achieve this."
For further information on members, AM Bid Services Ltd please visit www.ambidservices.co.uk or contact Andrew Morrison, Managing Director on 07507 523920.