News & Blog
News stories from the Chamber and related news are listed in the table below
Anderson Strathern's Business Hub gives help and guidance in difficult times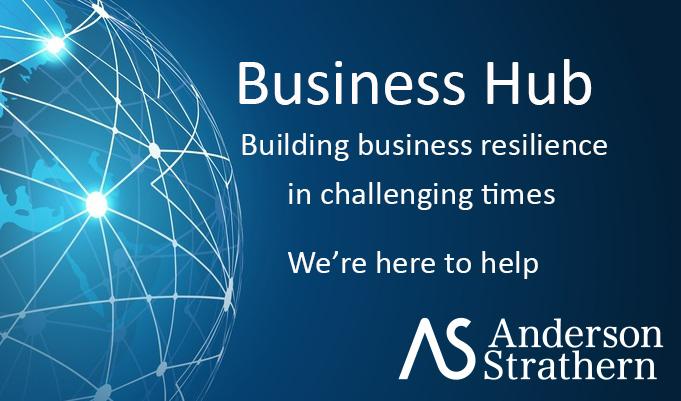 Scottish law firm Anderson Strathern is ready to help the business community in the unprecedented circumstances the nation faces as a result of the Coronavirus pandemic. The firm has set up a Business Hub, which includes advice, guidance and updates to help businesses with practical information in these most difficult of times.
Anderson Strathern's Business Resilience Group is now part of the Hub and ready to assist. The group can answer questions and give guidance to businesses, knowing that many are having to combine looking after the well-being of their employees, ensure their own personal and family welfare, while at the same time facing challenges in having to deal with many different issues all at once.
The firm is regularly talking to its clients and customers over the phone, giving a pro-bono initial assessment of business needs. Where further help is needed, Anderson Strathern will recommend one of its business resilience experts.
Neil Amner, business resilience lead at Anderson Strathern said: "We are all working swiftly to support businesses through rapidly changing events. The Covid-19 pandemic is stretching the capacity of all of our public services and challenging business in ways, and to an extent, never seen before. Our new Business Hub provides useful, practical information for business leaders and acts as a guide for businesses through the Coronavirus pandemic."
The Anderson Strathern Business Hub includes information and access to expert advice on:
• employment and HR
• contracts
• director and shareholder matters
• financial issues
• disputes
• data and information security
• plus access to the firm's full service for anything business leaders may need
The firm's lawyers and business support teams are all working to a business continuity plan - remotely and flexibly from all locations.